Basílica del Pilar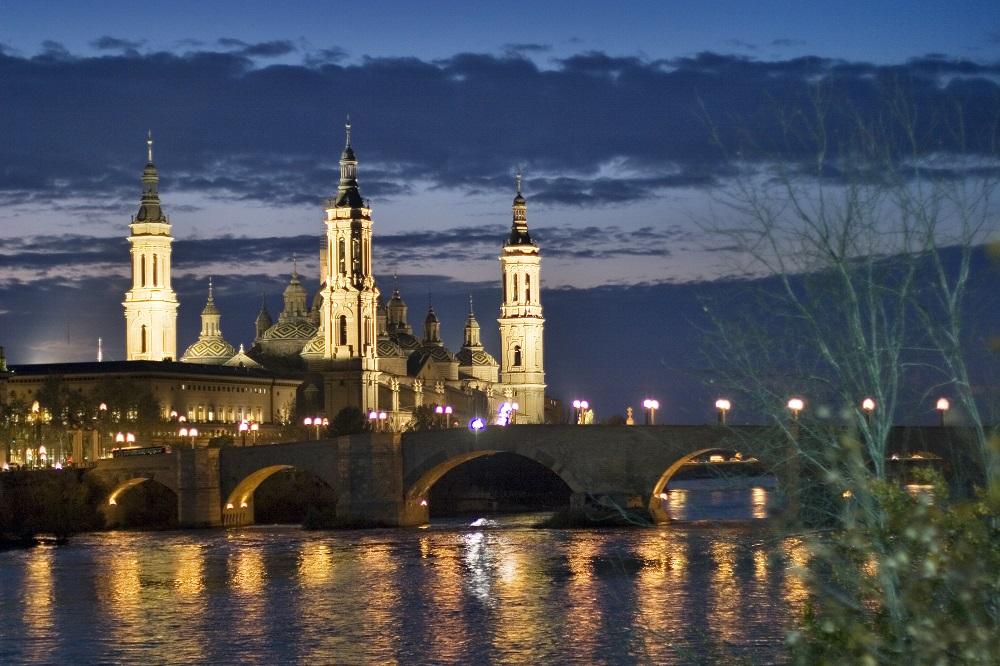 The basilica was declared a National Monument. Along with the Cathedral of Santiago de Compostela, the Basílica del Pilar is one of the most important spiritual destinations in Spain. It is one of the most important Marian sanctuaries in the Catholic world and a first order artistic centre which contains works of great value and from different times.
Aljafería Palace
It was built as a leisure residence of the Taifas Kings, under the rule of the king al-Muqtadir. It conserves part of its primitive fortified precincts. The palace has a great rectangular courtyard, with reservoirs on both ends next to two side porticoes with Late Gothic and polilobed arcades. Nowadays, this palace is the headquarters of the Regional Parliament of the Autonomous Community of Aragon.
Aquarium River of Zaragoza
The aquarium is the largest river aquarium in Europe, and its 3.400 square metres are home to freshwater species from all over the world. The river aquarium is located in what was originally the venue for the Zaragoza 2008 International Exhibition. In its facilities you'll find aquatic animals from the five most important rivers on the planet: the Nile, the Mekong, the Amazon, the Darling Murray and the Ebro.
Parque Grande José Antonio Labordeta
It's really huge and well maintained. You can hire bicycles and go around the park. It's a nice place for picnics, jogging or just to walk around. It has lot of fountains, statues and a terrace bar. For almost a century, it was the largest park in the city until the completion of the Luis Buñuel Water Park for Expo Zaragoza 2008. The park is also an important stage during the Fiestas del Pilar celebrations and regularly hosts popular racing and sports events.
IAACC Pablo Serrano Museum
The museum is very nice architecturally with many Serrano sculptures gracing the gallery floor. Art lovers need to go there! First it was started as a foundation created by the artist Pablo Serrano shortly before his death in 1985. The museum's collection is part of the collective catalogue of the Digital Network of Spanish Museum Collections (CERES).
Mercado Central
The Central Market of Zaragoza or Lanuza was designed in 1895 by the Aragonese architect Félix Navarro Pérez to replace the traditional one that was held outdoors in the old market square. The historic Mercado Central is frequented by locals and features meats, produce, fish, spieces, etc. The facade is very beautiful and the exposed iron work inside is quite dramatic.
Plaza of Our Lady of the Pillar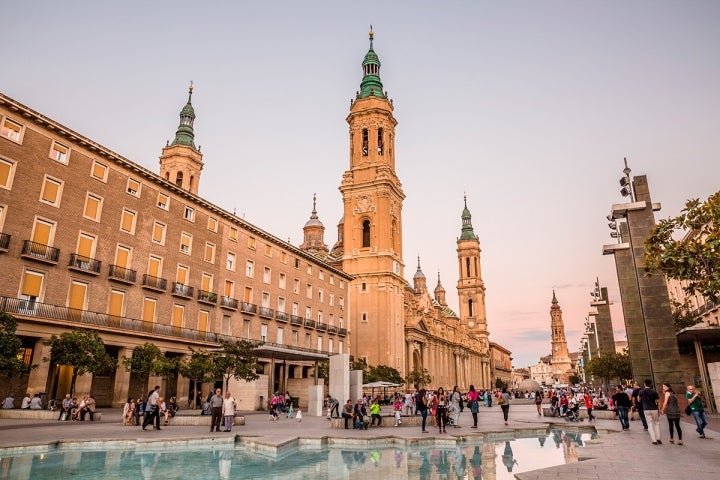 The Plaza of Our Lady of the Pillar is one of the busiest popular places in Zaragoza. It is a beautiful square that runs infront of the Basilica de Neustra Senora del Pilar, The Seo del Salvador, La Lonja etc. Nice to visit during the day and at night when the fountain is lit.
Where you should go.
Basílica del Pilar
Aljafería Palace

Calle de los Diputados, s/n, 50003 Zaragoza

Aquarium River of Zaragozaza

Av. de José Atarés, s/n, 50018 Zaragoza

Parque Grande José Antonio Labordeta

P.º de Isabel la Católica, 75, 50009 Zaragoza

IAACC Pablo Serrano

P.º de María Agustín, 20, 50004 Zaragoza

Mercado Central

Av. de César Augusto, 110, 50003 Zaragoza

Plaza de Nuestra Señora del Pilar