With its age-old history, delicious gastronomy and stunning landscapes, Peñíscola will capture your heart in more ways than one. Sitting on the sparkling Mediterranean and surrounded by mountains, the town has a fascinating past that you can explore through its great sights and monuments. Fill your day discovering everything there is to see and then dip into the tranquil seas to freshen up. Pure bliss. The city of Peñíscola is one of the most spectacular places along the Valencian coast. It's almost like there's a special air within the city walls. Crowned by the Papa Luna castle, from where you can see the beautiful lighthouse. The views of the sea and the tranquility that accompany it is a delight for anyone.
Beach in Peñíscola.
A lovely beach with many activities going on. A perfect place for students to go for a day out. The beach also has views of the old town and Peñíscola Castle, and there is a promenade which spreads the span of the whole beach.
Castle in Peniscola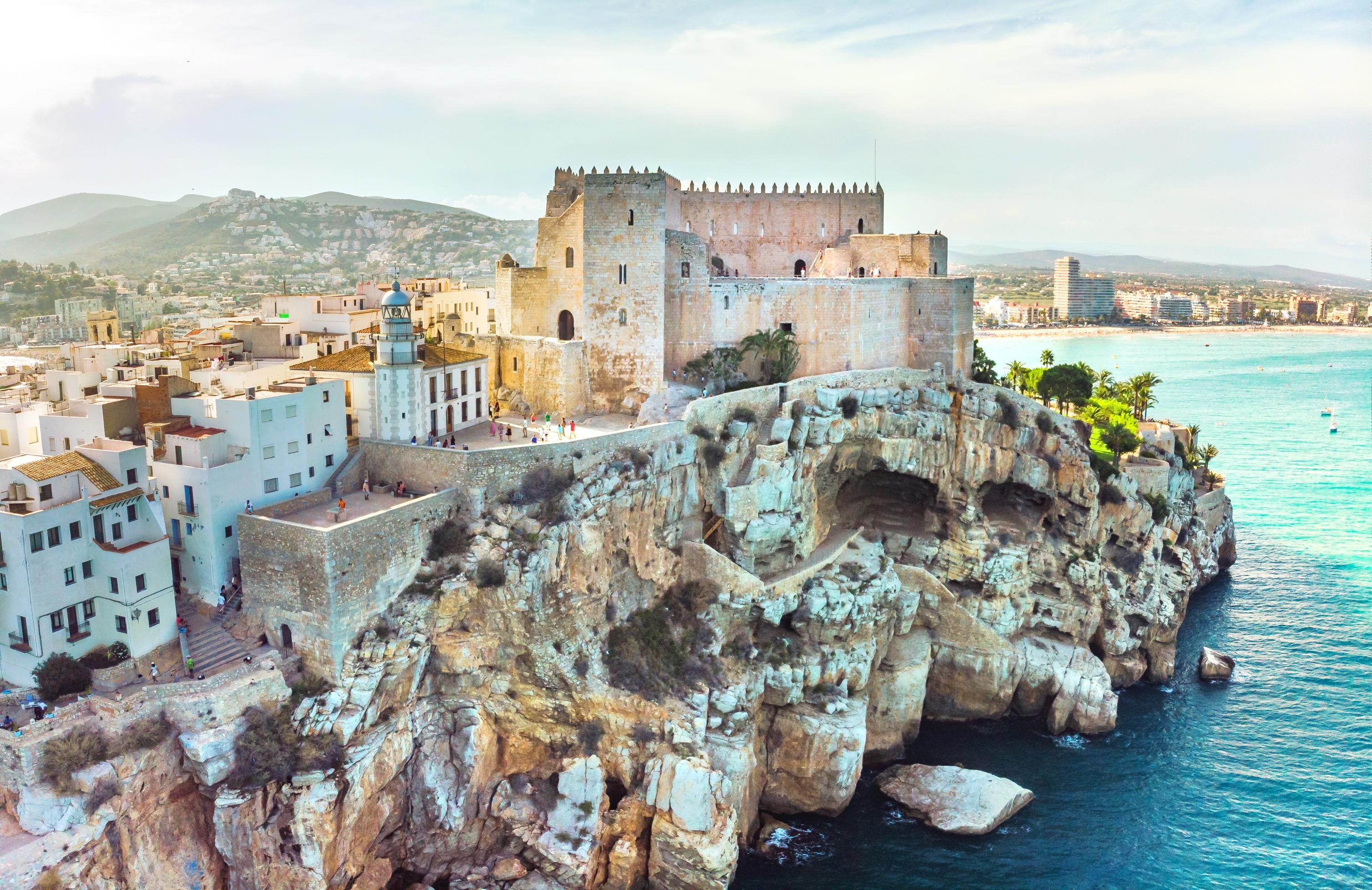 The castle is located on the highest point of the city. It was built by the Knights Templar on the remains of an old Moorish citadel. The castle is open from Monday to Sunday from 9:30 AM – 9:30 PM.
It was a bit of a walk, but well worth trekking up the hill to explore inside, see the displays, look over the battlements and explore the walkways leading to various rooms. Knowing that the knights had built the structure gave a different perception to me, like walking on the path of history.
Lighthouse of Peñiscola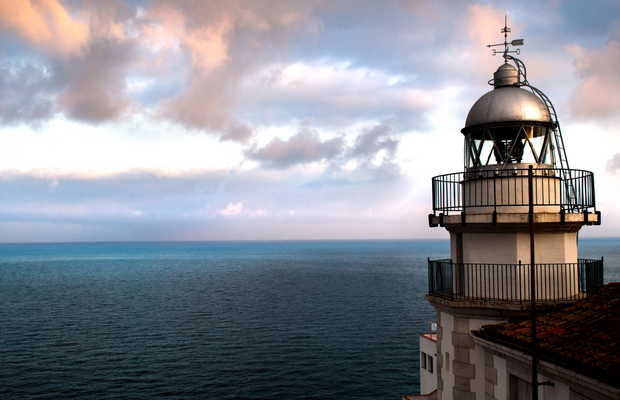 The Peñiscola Lighthouse (El Faro) is located beside the Peñiscola Castle. It was constructed in 1892 and its light reaches a distance of 65 km. The building is connected to the old town. It was electrified in 1929 and in 1970 it was remodeled. The tower is made of stone and has a height of 11 meters. The views from the bottom of the lighthouse are incredible. The contract between the lighthouse and the sea is amazing.
Marjal de Peñiscola
The Marjal of Peñíscola is a wetland of underground water that flows through small lakes known as Ullals, the overflow of which floods the lowlands and creates a marshland. To facilitate the drainage of the water into the sea, artificial channels have been created that meet on the south beach of Peñíscola.
Magic Museum – Yunke
Whimsical museum offering exhibits & tours on the history of magicians, plus inventive live shows. Majical world is everytime fascinating, here we will find a Museum by Yunke , of a mystic and everyone's amusement and with increase. Magic Museum by Yunke is open on Sun – Sat 12:00 PM – 2:00 PM and Sun – Sat 4:00 PM – 9:00 PM.
Where you should go.
Beach

12598 Peniscola, Castellón

Castle

C. Castillo, s/n, 12598 Peniscola, Castellón

Lighthouse

C. Castillo, 2, 12598 Peniscola, Castellón

Marjal de Peñiscola

Sèquia Templera, 12598 Peniscola, Castellón

Museum

C. Mayor, 41, 12598 Peniscola, Castellón