Andorra is a tiny, independent principality situated between France and Spain in the Pyrenees mountains. It's known for its ski resorts and a tax-haven status that encourages duty-free shopping. Capital Andorra la Vella has boutiques and jewelers on Meritxell Avenue and several shopping centers. The old quarter, Barri Antic, houses Romanesque Santa Coloma Church, with a circular bell tower.
Andorra, officially the Principality of Andorra, is a sovereign landlocked microstate on the Iberian Peninsula, in the eastern Pyrenees, bordered by France to the north and Spain to the south. Believed to have been created by Charlemagne, Andorra was ruled by the count of Urgell until 988, when it was transferred to the Roman Catholic Diocese of Urgell. The present principality was formed by a charter in 1278. It is headed by two co-princes: the Bishop of Urgell in Catalonia, Spain and the President of France. Its capital and largest city is Andorra la Vella.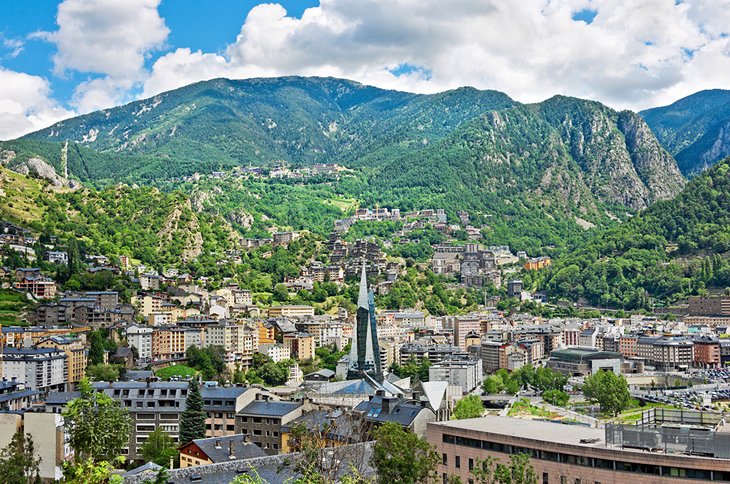 Andorra is the sixth-smallest state in Europe, with an area of 468 square kilometres (181 sq mi) and a population of approximately 77,006. The Andorran people are a Romance ethnic group of originally Catalan descent. Andorra is the world's 16th-smallest country by land and 11th-smallest by population. Its capital, Andorra la Vella, is the highest capital city in Europe, at an elevation of 1,023 metres (3,356 feet) above sea level. The official language is Catalan, but Spanish, Portuguese, and French are also commonly spoken.
Tourism in Andorra sees an estimated 10.2 million visitors annually. Andorra is not a member state of the European Union, but the euro is its official currency. It has been a member of the United Nations since 1993. In 2013, Andorra had the highest life expectancy in the world at 81 years, according to the Global Burden of Disease Study; in 2019, it had the 23rd-highest at 81.9 years, according to the United Nations Development Programme.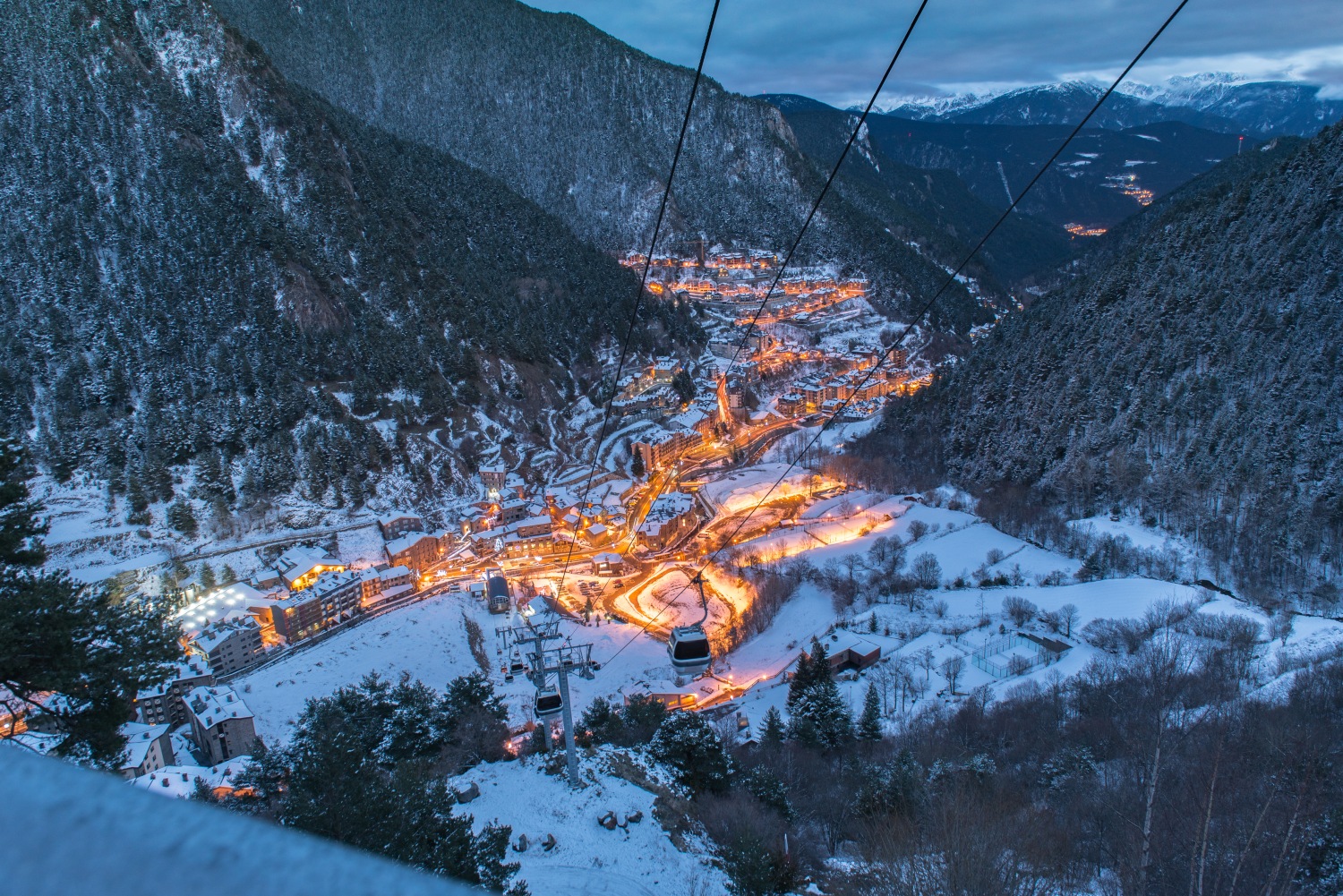 The History of Andorra.
Andorra lived an era commonly known as "Andorran dream" (in relation to the American dream) along with the Trente Glorieuses: the mass culture rooted the country experiencing radical changes in the economy and culture. Proof of this was Ràdio Andorra, the top musical radio station in Europe in this period, with guests and speakers of great importance promoting musical hits of chanson française, swing, rhythm & blues, jazz, rock and roll and American country music. During this period Andorra achieved a GDP per capita and a life expectancy higher than the most standard countries of the current economy. Given its relative isolation, Andorra has existed outside the mainstream of European history, with few ties to countries other than France, Spain and Portugal. But in recent times its thriving tourist industry along with developments in transport and communications have removed the country from its isolation. Since 1976 the country has seen the need to reform Andorran institutions due to anachronisms in sovereignty, human rights and the balance of powers as well as the need to adapt legislation to modern demands. In 1982, a first separation of powers took place when instituting the Govern d'Andorra, under the name of Executive Board (Consell Executiu), chaired by the first prime minister Òscar Ribas Reig with the co-princes' approval. In 1989, the Principality signed an agreement with the European Economic Community to regularize trade relations.
Places you can go and see.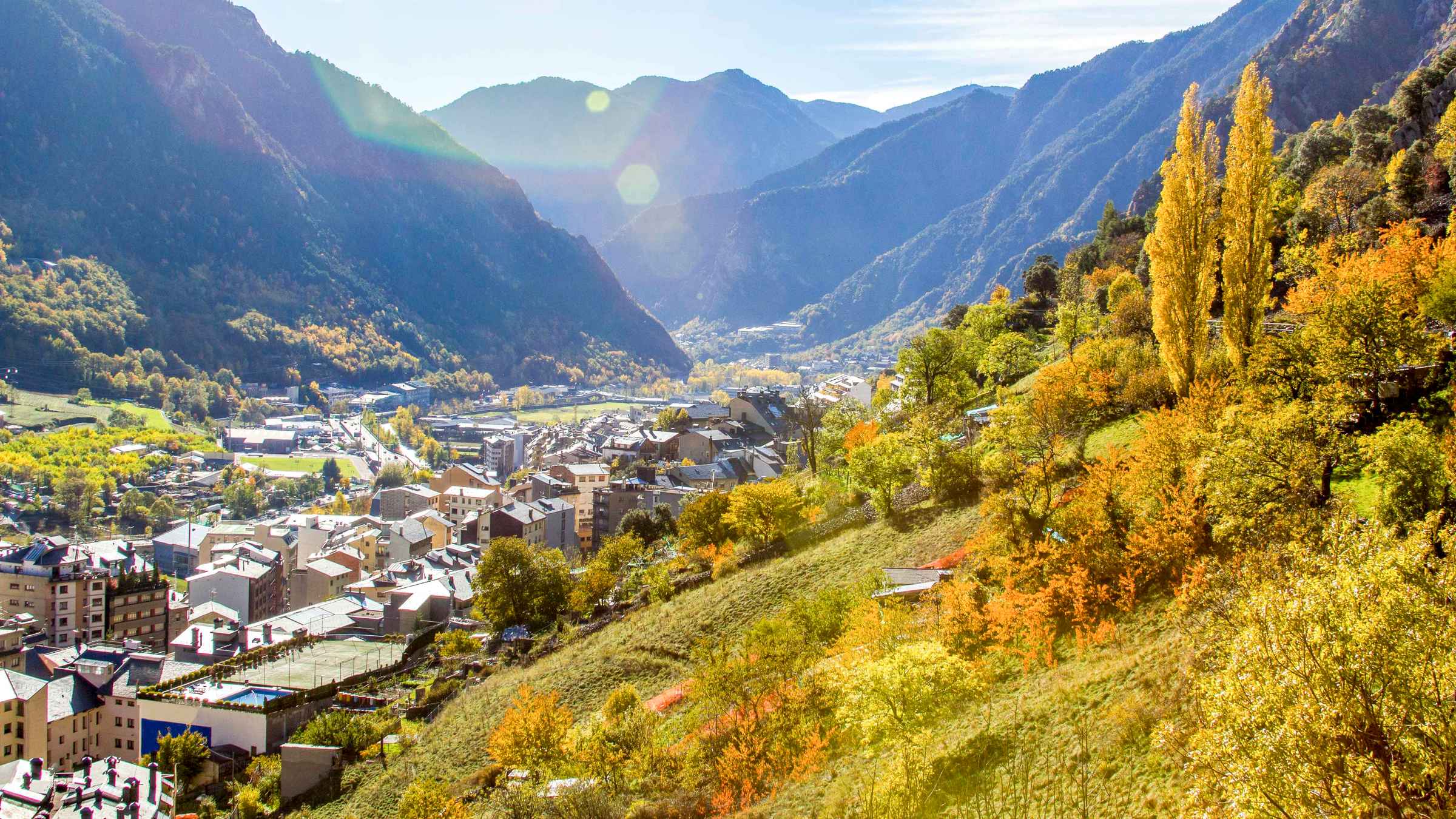 The Capital City: Andorra la Vella:
Perched high in the eastern Pyrenees, Andorra la Vella — the capital of Andorra — is this small nation's busiest tourist attraction. At an altitude of 1,029 meters, it's one of the world's highest capital cities. It's also one of the smallest, too, with a population of less than 23,000 people.
Presiding over the Gran Valira river under the east side of the 2,317-meter Pic d'Enclar mountain, the city's main street is lined with shops selling everything from souvenirs to local arts and crafts and luxury goods. The street also boasts many fine galleries, cafés, and restaurants, as well as a number of excellent hotels.
Other fun things to do in Andorra la Vella include strolling through Plaça del Poble, a public square on the roof of the city's administrative complex, which offers great views of the surrounding scenery. Be sure to also visit the 12th-century Sant Esteve Church, with its fine carved woodwork.
Winter Wonderland: Vallnord:
One of the most popular winter sports destinations in the Pyrenees, Vallnord draws skiers and snowboarders from across Europe to its many fine slopes. Located in the northern part of Andorra and boasting a peak altitude of 2,625 meters, Vallnord is really three unique ski resorts in one: Arcalis, Pal, and Arinsal. Together these three resorts provide a vast amount of terrain to explore.
Skiers and boarders of all levels are well catered to, with more experienced downhillers usually heading for the north-facing alpine slopes of Arcalis with its long lasting snows. Beginners and seasoned enthusiasts alike tend to head to Arinsal and Pal. Most slopes are connected to one another by cable car, while gondolas from the village of La Massana serve Pal.
Vallnord is particularly popular for family ski vacations due to its first-rate ski schools and fun activities such as snowshoeing, sledding, and snowmobiling, as well as paintball and laser tag. For the truly adventurous, activities such as speed riding (a mix of skiing and hang-gliding), heli-skiing, and ski-biking are available.
Places you should visit when your there: