The Beach
Cala Moraig is a picturesque rocky beach with caves an diverse marine fauna. It is one of the most wonderful beaches in Spain, located between Moraira and Jávea (Alicante), a cove with crystal clear turquoise waters, flanked by cliffs. This beautiful cove of 300 meters, of gravel and sand, is one of the most spectacular places in Spain. Turquoise waters, ancient rocks, seagrass beds… and two beach bars and sun loungers make up this idyllic place, perfect for spending a wonderful day at the beach with family or friends. The water is crystalline and turquoise. This cove is surrounded by cliffs over 100m high. Spectacular!
Cliffs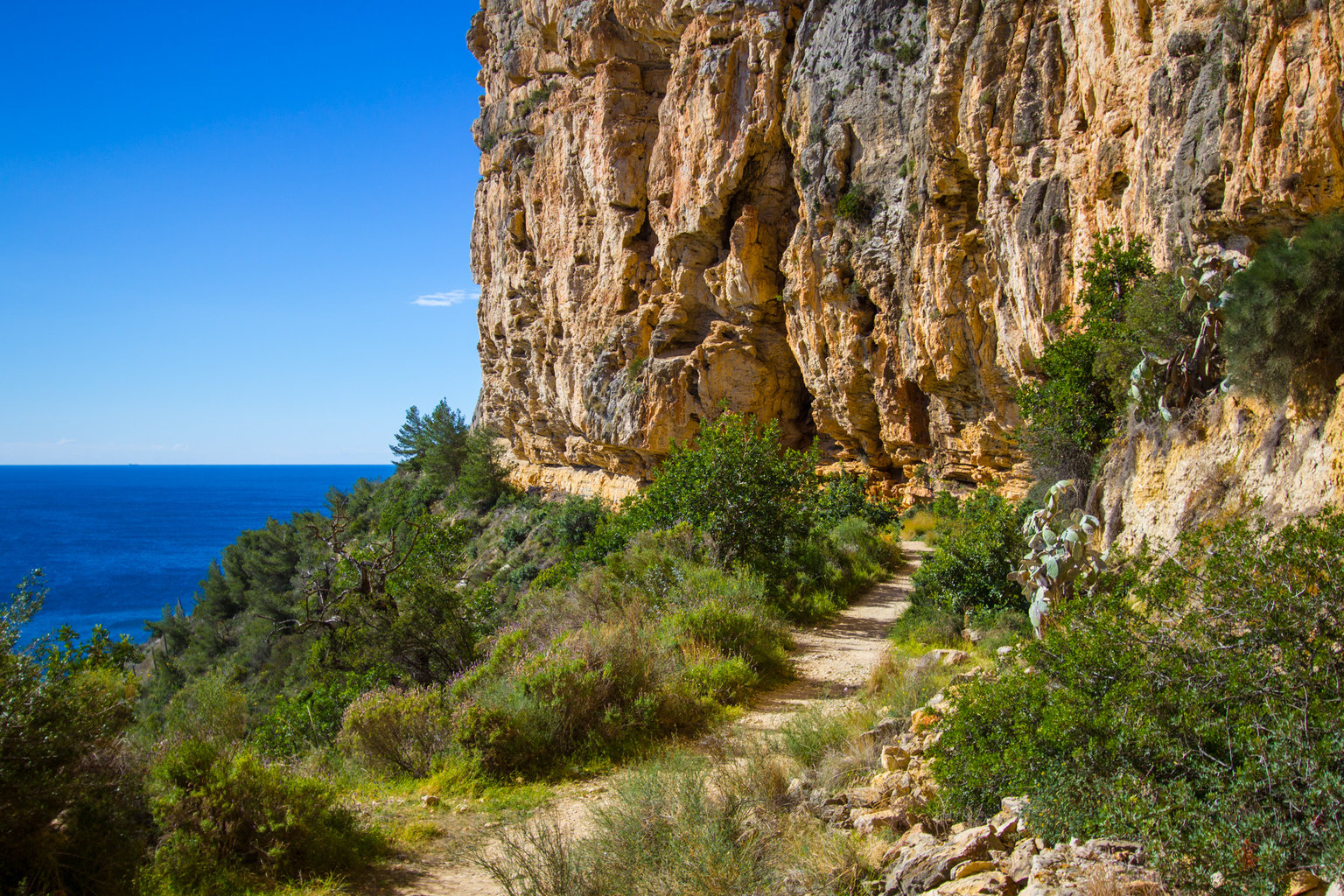 Cala Moraig is a rock formation cove, so it is advisable to wear flip-flops to swim because there are stones. For this trip it would be also good, when you wear stabil shoes – . Above the cove there is an ideal viewpoint for photography.
We will also see the Cave of the Arches – a natural rock formation that forms the arches at the point of departure to the Mediterranean sea an underground river. If you want to spend an incredible day with your friends, come with us to live this exciting adventure that you will never forget.
Falla del Moraig
One of the sights you simply have to see during your time here is Falla del Moraig, a spectacular rock that rises almost vertically into the sky. The best way to see this wonder of nature is on foot. There is a hiking route that will take you to Falla del Moraig, treating you to incredible vistas along the way.
Cala Llebig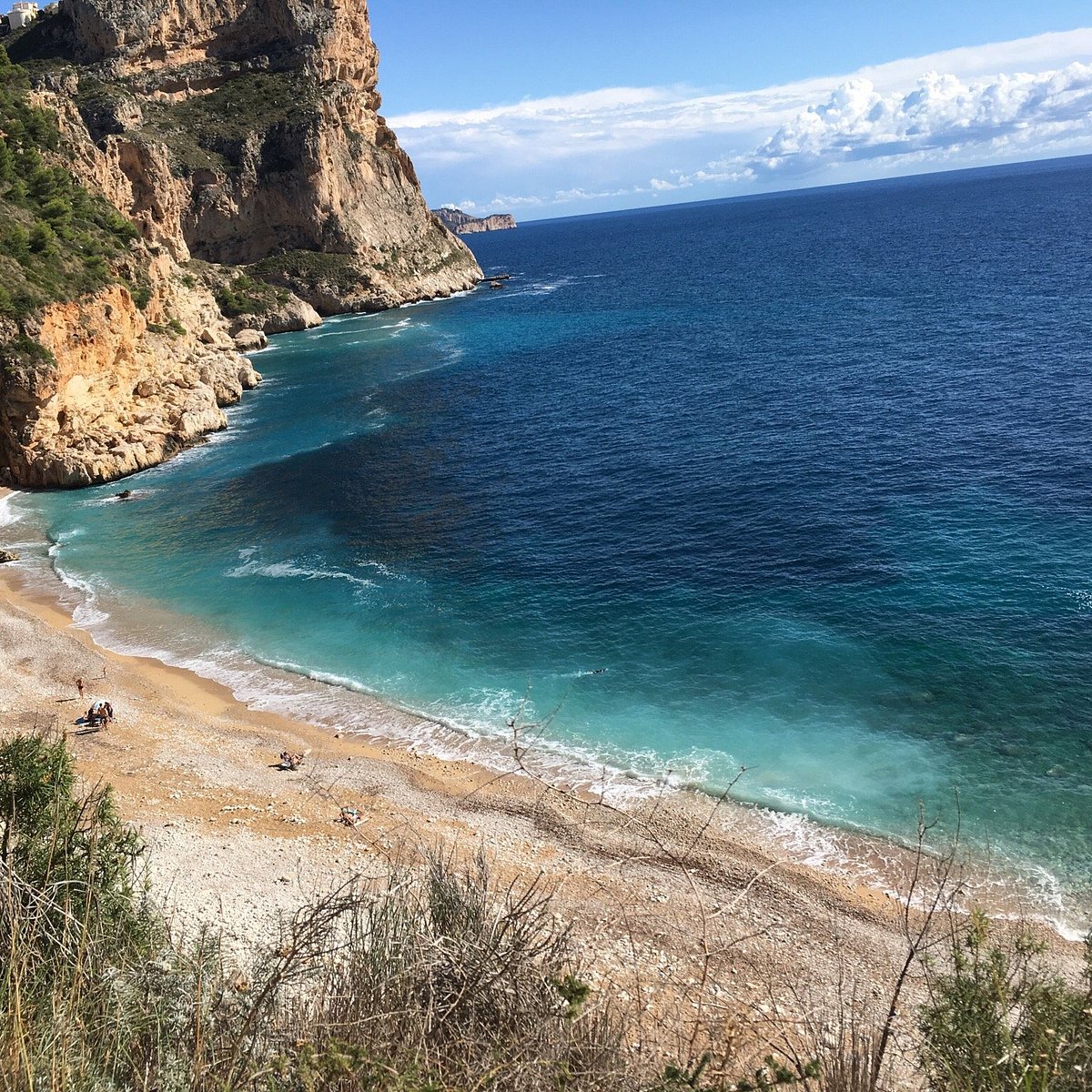 Cala Llebeig is a remote cove with clear waters for snorkeling, accessed on a challenging trail through wooded hills. It can only be accessed by boat or on foot, following the course of the ravine from Teulada-Moirara or the path that runs along the cliff from El Poble Nou de Benitachell. The old fisherman houses surround the bay a few meters from the shore and at the left end of the cover you can see the point of L'Alderá, located at the very base of Morro del Bou.
Cova dels Arcs
Striking rock arches rise from the water at this rugged cove, forming a dramatic sea cave and it's very near to the beach.
Where you should go.