Alicante – Beautiful city at Costa Blanca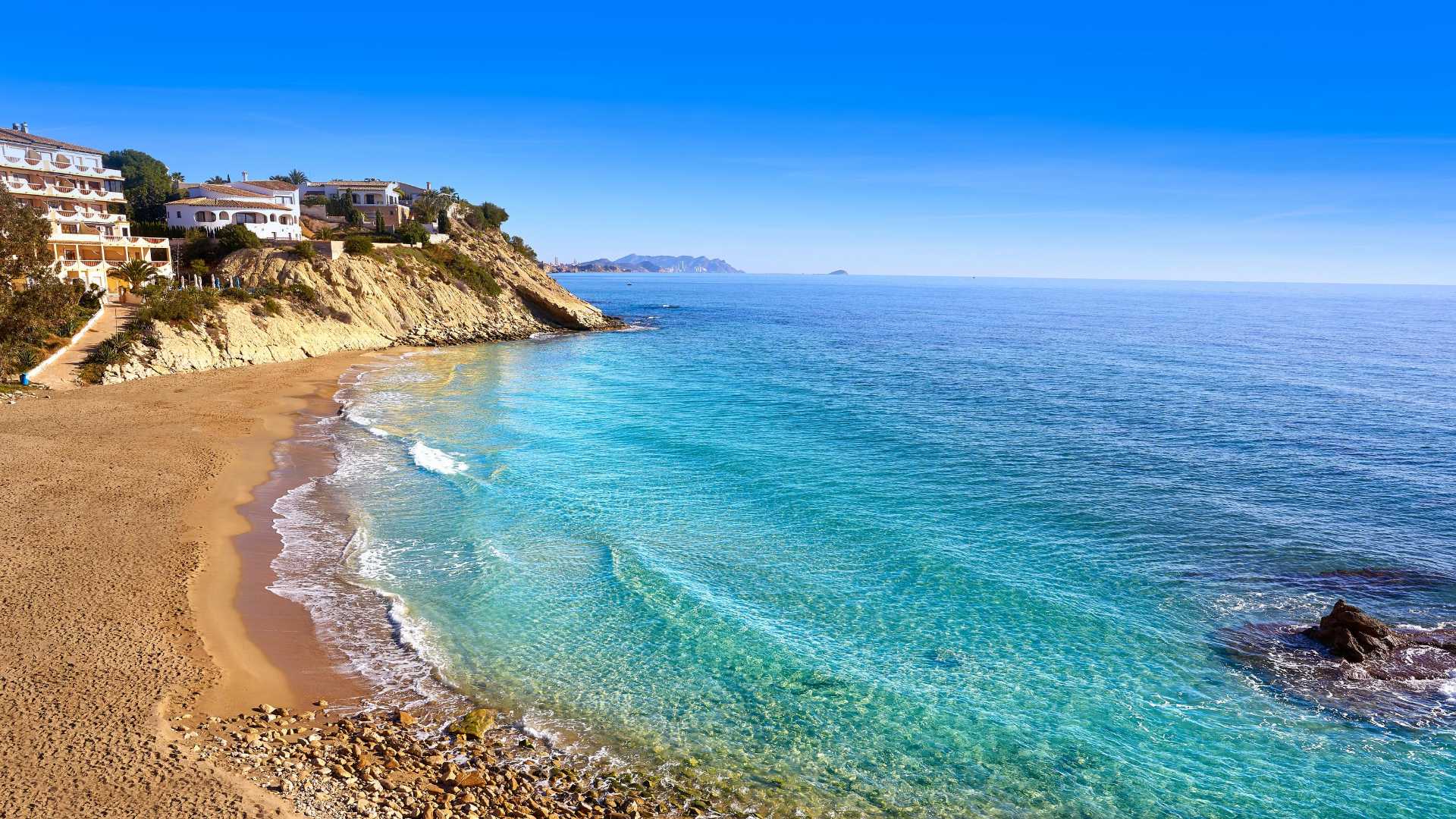 Located in the middle of the Costa Blanca, Alicante is one most important tourist destinations in the Spanish east coast. The many golf courses, along with the tranquil waters of the Mediterranean Sea, are part of the appeal of this beautiful harbour city, which sits at the foot of the Castle of Santa Barbara, a silent witness to the numerous civilisations to have settled here.
Castillo de Santa Bárbara
The Castle is located on the top of Mount Benacantil overlooking the historic town, the port and the Bay of Alicante, is one of the largest medieval fortresses in Spain. From the top you can enjoy exceptional views of the bay, the harbor and the city of Alicante. In the castle itself, we find the Museum of the city of Alicante, a fantastic journey through the history of the city through the 10 rooms collecting moments and important themes in the history of Alicante. The museum is free you have only to pay for the lift. We will find from exhibitions of archaeological materials, passing by reminders of the influential personalities of the city, handcrafted remnants or audio-visual exhibition.
Paseo Explanada
The Explanada de España in Alicante is undoubtedly the most popular pedestrian walkway in the city. It is almost 600 meters long and runs parallel to the port from Plaza Puerta del Mar to the Parque de Canalejas. The floor is decorated with 6.600.000 tricolour marble tiles forming a design with a carachteristic wave effect mosaic. With mosaic paving that mimics the waves of the Mediterranean, this promenade is an ideal place to stroll while enjoying the sea views. More than half a kilometre of pedestrian walkway with its emblematic mosaic paving flanked by four rows of palm trees.
Natural Park of Lagunas de la Mata and Torrevieja
In the Lagunas de La Mata and Torrevieja there are more than 150 species of flora inventoried; the wetland was declared a Natural Park in 1992, and 52% of Torrevieja is protected thanks to the ecosystem it has. The Park has a walking route, where most of the ecosystems are present, as well as a cycle path, where you can enjoy a wider view of the Laguna de la Mata, with its pine forests and vine terraces.
This place has been noted for its amazing sunrises and sunsets and is a great place to spend a few hours or the day.
Where you should go.
Costa Blanca
Castillo de Santa Bárbara
Paseo Explanada
Natural Park of Lagunas de la Mata and Torrevieja